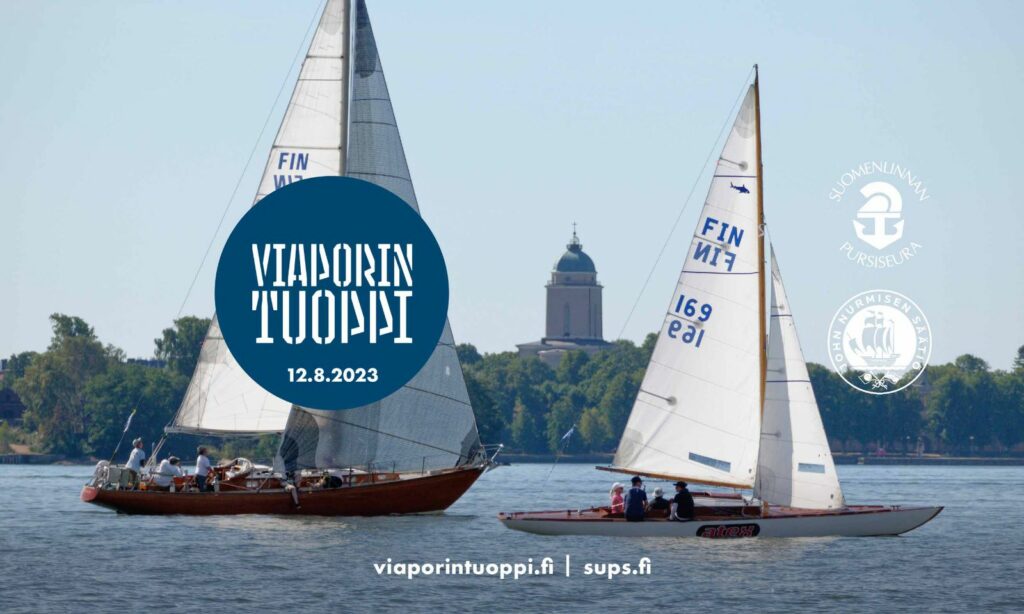 Registration is open until 8th August. Register in Manage2Sail. 
Welcome to the biggest event for wooden sailboats in the Northern Europe
Viaporin Tuoppi is an exciting race for wooden beauties and a spectacular feast for sailboat enthusiasts. You are warmly welcomed to join the race with your boat, or just enjoy the summer day at the unique Suomenlinna Sea Fortress.
On the sea
All nationalities are welcome to the race, which is sailed on the waters surrounding Suomenlinna, Helsinki on Saturday 12th of August, 2023 starting  from 8:30 am. All types, models, and sizes of wooden sailboats will participate, from all around the Baltic Sea. To find good spots on the Suomenlinna islands and the mainland to follow the race and admire the boats, see the course map.
On the shore
The after sail party with a restaurant area with food, beverages, and good music will be set up bat Suomenlinna Sailing Club's premises at Varvilahti Bay in Suomenlinna. The food tent opens after the race and welcome the crews as well as all spectators. The shore program is now available.
 Suomenlinna Sailing Club is easily accessible, both from the Suomenlinna ferry and water bus piers. See the Guide Map.
The race is organized by Suomenlinna Yacht Club (Suomenlinnan Pursiseura).
Come and celebrate beautiful wooden sailboats!